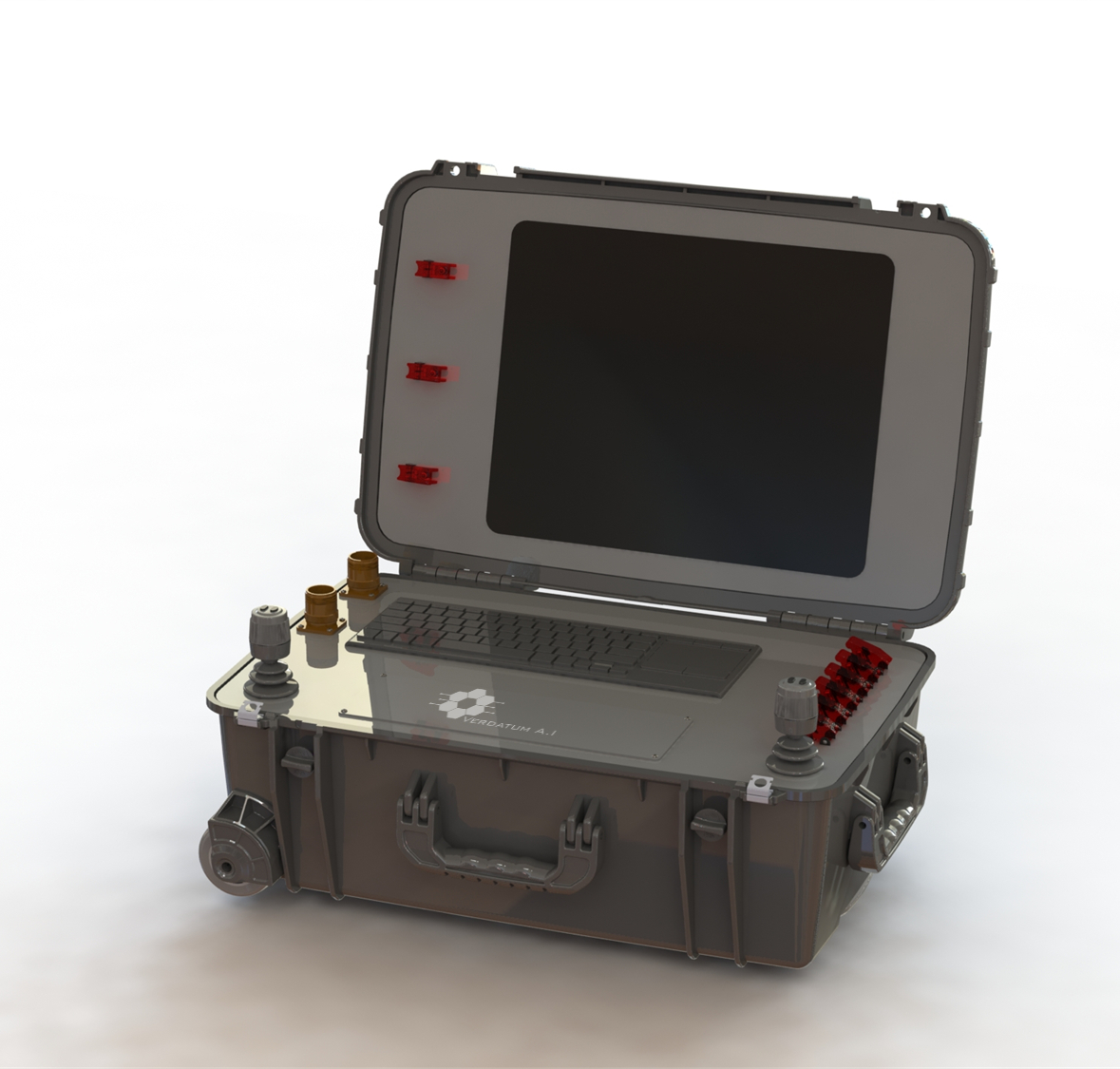 For confidentiality reasons, not all information about our current projects are included; please
contact
us directly if you'd like more details.
Command and control stations for autonomous and remotely-operated platforms.
One of the most critical factors for the effective use of ROVs and AVs are robust command and control (C2) systems, which are usually custom made for a single vehicle or are very dated and do not leverage modern computing technology.
Our solution is designed to be able to easily integrate with any remote-operated platform, with enough physical controls to handle any control scheme up to 6 DOF (degrees-of- freedom). Built to be reliable during long deployments in harsh conditions, it is water, dust, and shock-resistant and comes with a hot-swappable battery to ensure that downtime is kept to the absolute minimum.
Key Specifications
Water, dust, and shock-resistant
Hot-swappable battery
Anti-glare display
Controls:

Full desktop keyboard
Touchpad
2x Analog joysticks
6x guarded flip switches

Connectivity

WiFi
Bluetooth
Ethernet
RS232/RS484 Serial
USB
RF
Satellite

Indigenously developed